Introduction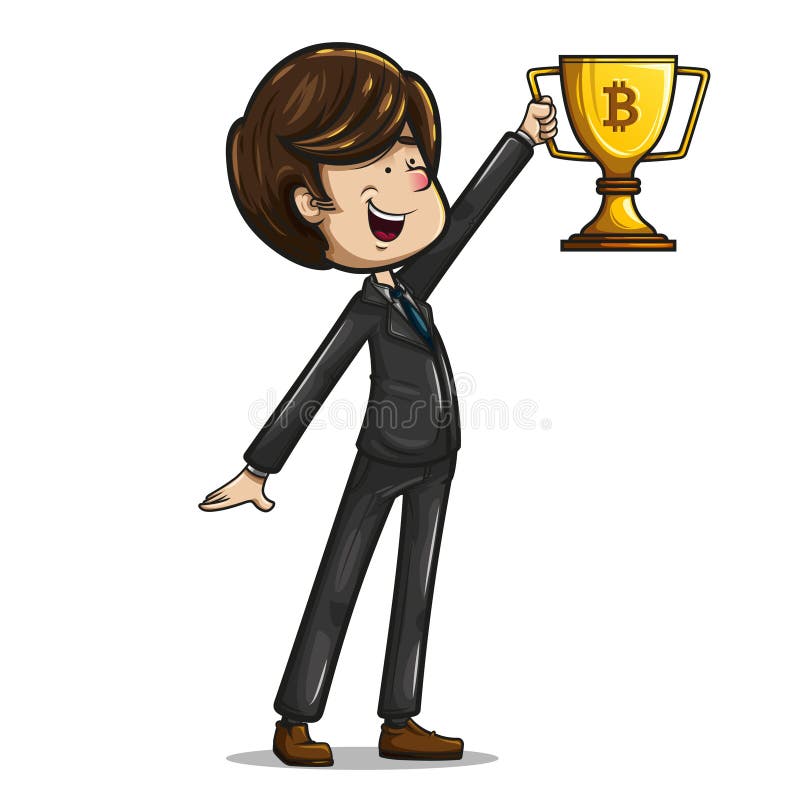 Now that you have officially finished your bitcoin and other cryptocurrencies training here at Invest In Wall Street, it is now time to put your newfound knowledge to the test – once and for all.
Today, we will be going over the best bitcoin and cryptocurrency platforms – reviewed by us based on the criteria that we as investors and traders strive to look for.
The following platforms are our recommended picks for bitcoin & cryptocurrencies investing – or trading.
But before we begin, we would like you to read and agree to the Terms & Conditions of this post before you proceed any further.
Disclaimer: Invest In Wall Street is in no way financially or legally responsible for any investing decisions made by any of our readers and are, in turn, acting on their own free will. The information in this article is purely educational and should not be abused or misconstrued in any way, shape, or form.
These are independent, affiliated, third-party sponsors – as Invest In Wall Street is not accountable for any results that may occur. Feel free to read our affiliate disclosure.
Results may vary. Please invest responsibly.
Best Bitcoin Platforms
We have gone over hundreds upon hundreds of brokerages that are available to investors and traders alike – but these are the ones that stand out to us in terms of….
Safety and Security
24/7 – 365 day Customer support
Easy To Use (Simplistic with a nice and appealing interface)
Fast processing of deposits and withdrawals (This is a BIG thing that you need to look out for – as the process to deposit and receive your funds should be quickly and efficiently)
Low commissions, fees, & spreads
The possibility of using leverage or margin (This should only be considered for our more advanced investors and traders, ignore otherwise)
The ability to use a demo account to trade paper money (So you can backtest and hone your strategies)
Risk management techniques
An extensive, beginner friendly library that includes how to tutorials to trade and invest properly – before you risk ANY capital
However, it should be noted that some of these brokers may not offer their services – as this depends largely on your geographical location.
Please understand that results may vary – we ask you to invest responsibly.
Let's begin, shall we.
Best Platforms To Invest In Bitcoin & Other Cryptocurrencies
1. Xcoins
X really does marks the spot after all….
If you have already decided that bitcoin trading is not for you, but are still interested in the advantages of investing in bitcoin – then Xcoins has the perfect solution for you.
You could officially buy bitcoins easily….with your own credit or debit card.
At Xcoins, any user can be a borrower or a lender. When a borrower requests a bitcoin loan, the platform matches the borrower with a lender. The process is automatic and seamless. No communication between the borrower and the lender is required. The borrower makes a payment directly to the lender on the lender's PayPal payment page. After the payment is made, bitcoin is automatically transferred to the borrower's wallet.
If you are interested and would like to learn more about this platform, click here to sign up.
2. CEX.IO
Established in 2013 as the first cloud mining provider, CEX.IO has become a multi-functional cryptocurrency exchange, trusted by over a million users.
CEX.IO offers cross-platform trading via website, mobile app, WebSocket and REST API, providing access to high liquidity order book for top currency pairs on the market.
Instant Bitcoin buying and selling is available via simplified bundle interface.
The exchange has developed a multi-level account system with individual approach to each customer, from Bitcoin beginners to institutional traders. Worldwide coverage, multiple payment options, and 24/7 support are accompanied by time-proven platform stability that guarantees safety of assets and data.
If you are interested and would like to learn more about this platform, click here to sign up.
3. Bitbond
It's a Bitcoin!
It's a Bond!
It's a Bit-Bond….?
Bitbond is the first global marketplace lending platform for small business loans. They essentially use blockchain technology to connect creditworthy borrowers with individual and institutional investors.
All payment transactions on Bitbond are conducted via the bitcoin blockchain – making their service available worldwide via the internet and is independent of banks.
In order to score borrowers who are not covered by conventional credit bureaus, they use alternative data for credit scoring. This includes transactions of small business owners from accounts like eBay, Amazon, Etsy, MercadoLibre, Shopify, PayPal, bank accounts and many others. The data gets evaluated with their proprietary machine learning algorithm.
As an investor on Bitbond you can either pick the loans you like to fund manually or you use their convenient AutoInvest tool. AutoInvest lets you create a diversified portfolio of loans according to your preferences in an automated way. The great benefit for investors who use Bitbond is that you can create a portfolio of loans that is diversified across many different countries.
So essentially, it is a market place to borrow and lend bitcoins all at one place. You can either choose to lend or borrow money from either individuals, or small businesses.
If you are interested and would like to learn more about this platform, click here to sign up
If you want to learn more about their fixed income investments, click here
If you are interested in taking out a small business loan, click here
Best Platforms to Trade Bitcoins & Other Cryptocurrencies
1. SimpleFX
SimpleFX is a robust online trading provider, offering trading with Forex CFDs on Bitcoins, Litecoins, indices, precious metals and energy.
Their mission is to keep our offer and trading conditions simple and transparent.
This platform is internationally recognized by professional traders everywhere, available in more than 160 countries and 140,000+ users – and growing!
This brokerage was built by traders – for traders, making them more understanding of the needs and of their clientele.
SimpleFX trading platform offers customers a simple solution with:
The best pricing, execution and liquidity
Innovative trading technology
A variety of trading instruments
All-year-round trading 24/7/365
Guaranteed Deposit Protection Funds
If you are interested and would like to learn more about this platform, click here to sign up.
2. Whaleclub
Whaleclub is a trading platform that allows anyone to trade the financial markets by using digital currency.
By blending sophisticated engineering with an elegant experience, they empower thousands of traders to access worldwide markets by using digital currency only – completely outside the traditional financial system.
Whaleclub started with the idea that a trading platform powered entirely by digital currency can operate at significantly less cost than traditional alternatives. These cost savings can then be passed on to customers in the form of low spreads and zero execution fees.
Before Whaleclub, there really wasn't a great way for traders – wherever they may be in the world – to access global markets and start trading quickly. Traditional trading firms are plagued with deposit and withdrawal delays, excessive fees, and poor customer support. We don't blame them – traditional finance is a high friction business.
By using digital currency instead of fiat and by running on superior technology built from the ground up, Whaleclub provides a significantly better trading experience with instant deposits, low-latency execution, worldwide market access from over 190 countries, low-cost spreads, full privacy, and exceptional customer service.
The Whaleclub management team has a solid track record with vast experience in the industry and understands what traders need to trade effectively. Their aim is to provide customers with a stellar trading experience. It's their commitment to you to keep our products fresh, easy, and blazing-fast through constant updates and improvements.
If you are interested and would like to learn more about this platform, click here to sign up.
3. IQ Option
IQ Option is a trading platform that helps you start your journey as a trader. They offer four instruments: Binary Options, Digital Options, Forex, and Crypto.
You can start practicing on a demo account, and then continue trading with real funds. Their graphical tools and convenient technical analysis indicators help you make trading decisions.
IQ Option was voted the best binary options broker in 2015 – and it is since then that more and more traders have begun to use and trust their brokerage.
Millions of people join and trade on their platform everyday – and these are some of the benefits that you will receive if you join IQ Options:
Unlimited $10000 practice account
The Best video tutorials in the industry
Availability on any device
A wide range of analysis tools
More than 70 assets for trading
A simple and reliable funds withdrawal system
If you are interested and would like to learn more about this platform, click here to sign up.
4. Plus 500
Plus500 is a leading provider of Contracts for Difference (CFDs), delivering trading facilities on shares, forex, commodities, ETFs, options and indices, alongside innovative trading technology.
The Plus500 trading platform is offered by Plus500UK Ltd, a UK based company with its main offices located in the city of London. The company is authorized and regulated by the Financial Conduct Authority (FCA) to offer Contracts For Difference (CFD). The company is a rapidly growing CFD provider in Europe and Asia and currently offers its portfolio of over 1000 instruments to over a million clients.
Plus500 strives to give every client the ability to efficiently trade any financial product around the globe including: Shares, ETFs, Indices, Commodities and Currencies.
Plus500 is a multi-asset trading platform. Our wide coverage includes UK, US, European and Asian exchanges.
To provide their clients with the optimum trading platform, Plus 500 has built strong execution relationships with many of the world's largest international banks. These relationships offer the benefits of increased size of deals, better prices and superior execution which, in turn, they pass onto their clients. Clients can also connect to our trading platform on multiple devices, from PCs to Macs to iPhone and Android smartphones and tablets.
If you are interested and would like to learn more about this platform, click here to sign up.
5. LocalBitcoins
At LocalBitcoins, people from different countries can exchange their local currency to bitcoins. The site allows users to post advertisements where they state exchange rate and payment methods for buying or selling bitcoins. You reply to these advertisements and agree to meet the person to buy bitcoins with cash, or trade directly with online banking. Bitcoins are placed in LocalBitcoins web wallet from where you can pay your bitcoin purchases directly.
Their mission is to connect everybody to Internet economy – as they are constantly expanding and want to ultimately bring the bitcoin exchange and economy to every city in the world.
What makes this platform stand out is that with LocalBitcoins, you are dealing with humans. And unlike centralized, stock-exchange-like, bitcoin trading sites, you make a trade directly with another person.
This makes the process lean and fast, as there is no corporate overhead- and you can get your bitcoins instantly.
Also, LocalBitcoins can support every payment method its user community supports. For every transaction, LocalBitcoins offers escrow or other transaction services to protect the buyer of bitcoins.
The trade process duration from the creation of the user account to having bitcoins in your wallet is only takes a few minutes – making the registration and transaction process easy, quick, and convenient.
If you are interested and would like to learn more about this platform, click here to sign up
6. Bitmex
BitMEX is a trading platform that offers investors access to the global financial markets using only Bitcoin. BitMEX is built by finance professionals with over 40 years of combined experience and offers a comprehensive API and supporting tools.
BitMEX is a Peer-to-Peer Trading Platform that offers leveraged contracts that are bought and sold in Bitcoin.
One thing to note about Bitmex is that BitMEX only handles Bitcoin. All profit and loss is in Bitcoin, even if you're buying and selling altcoin contracts. BitMEX does not handle fiat currency.
Bitmex is great for traders that are looking to trade with a high amount of leverage.
If you are interested and would like to learn more about this platform, click here to sign up.