Introduction
It's a Bitcoin!
It's a Bond!
It's a Bit-Bond….?
There is a lot of commotion around what exactly this platform has to offer their clientele. And today, we will review Bitbond by: going over the premise of their site, show you the variety of investing opportunities and advantages that they have to offer you, and necessary information that you must know before you invest with Bitbond.
But before we begin, we would like you to read and agree to the Terms & Conditions of this post before you proceed any further.
Disclaimer: Invest In Wall Street is in no way financially or legally responsible for any investing decisions made by any of our readers and are, in turn, acting on their own free will. The information in this article is purely educational and should not be abused or misconstrued in any way, shape, or form.
These are independent, affiliated, third-party websites – as Invest In Wall Street is not accountable for any results that may occur. Feel free to read our affiliate disclosure.
Results may vary. Please invest responsibly.
Bitbond Review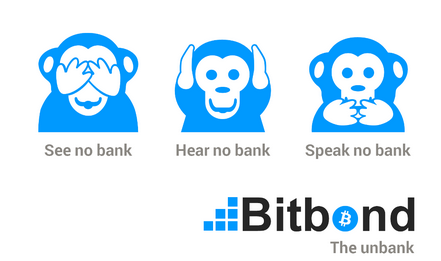 Bitbond is the first global marketplace lending platform for small business loans. They essentially use blockchain technology to connect creditworthy borrowers with individual and institutional investors.
All payment transactions on Bitbond are conducted via the bitcoin blockchain – making their service available worldwide via the internet and is independent of banks.
In order to score borrowers who are not covered by conventional credit bureaus, they use alternative data for credit scoring. This includes transactions of small business owners from accounts like eBay, Amazon, Etsy, MercadoLibre, Shopify, PayPal, bank accounts and many others. The data gets evaluated with their proprietary machine learning algorithm.
As an investor on Bitbond you can either pick the loans you like to fund manually or you use their convenient AutoInvest tool. AutoInvest lets you create a diversified portfolio of loans according to your preferences in an automated way. The great benefit for investors who use Bitbond is that you can create a portfolio of loans that is diversified across many different countries.
So essentially, it is a market place to borrow and lend bitcoins all at one place. You can either choose to lend or borrow money from either individuals, or small businesses.
Connecting Your Bank Account & Bitbond Deposits/Withdraws
Bitbond recommends using their bit4coin integration in order to deposit funds directly from your bank account. In order to use it, you need to connect your bank account first.
Please follow the outlined steps if you have already connected your bank account:
Go to "Funds" in your Bitbond dashboard.
Click on Bank account in the Add Funds tab.
You will see the bank account to which you need to make an international transfer to.
Make a wire transfer to the already mentioned bank account. Please ALWAYS make sure to include your reference code as well. This way our partner can allocate your payment to your account.
Once you have completed the transfer in will take 1-2 days for it to arrive to Bitbond.
Withdrawing funds is a similar process. Simply login to your Bitbond account, go to the "Funds" Tab > Withdraw Funds
Then, you would click on "Bank account". Simply input the bitcoin amount that you want to withdraw in the amount field, as well as an appropriate transaction fee – then "authorize withdrawal".
The last step would be to type in the verification token that you will receive as an SMS or an OTP from your authentication app.
Bitbond Borrowers
If you choose to borrow bitcoins their is an application that you must fill out detailing your information along with the use of the bitcoins. You can borrow bitcoins to fund just about business venture you can think of.
After you have submitted your application, it will be review and rendered a verdict within 24 hours upon processing and send you an email correspondence on your verification along with your loan's maximum debt capacity.
Go to 'Get a loan' to fill in the details of your loan request (base currency, term, requested amount, loan purpose and description). Check if all information is correct and publish your request to their marketplace.
Note that your rating along with other relevant information will be visible to potential lenders. They will not disclose your identity as long as you make your payments on time. Once your loan request is published, you will not be able to edit it.
You can cancel your loan request as long as it is not yet fully funded. Bids that have already been placed will be refunded to lenders. Note that every loan request you ever published will be visible on your public profile page.
When your loan gets funded they will inform you by email. Bitbond credits the loan amount within 6 hours to your account and deduct the origination fee. The auction ends after 14 days in any case. If the funded amount exceeds 60% of your requested amount, your loan also gets originated and will be credited to your account.
During the 14 days auction period borrowers try to get sufficient funding for their bitcoin loans. Lenders place bids and once a project is fully funded the auction ends. If the requested amount is not fully funded within the auction period, the loan is originated at the funded amount. But only as if the funded amount is equal to or exceeds 60% of the requested amount.
Make sure to check your payment schedule regularly. The day prior to a due payment, Bitbond will notify you by email to fund your account accordingly. Once you have funded your account, there is no need for you to take further action. The payment gets deducted from your account automatically.
Repaying Loans Early
Bitbond does offer callable bonds – and you could choose to pay back your loan early.
All loans on Bitbond can be paid early without any new fees or charges. This applies to every loan. Please also note that early repayments do not decrease the total interest or loan fees owed.
Early repayments can be initiated independently from the list of your loans. A "Make payment" button will let you complete upcoming payments early by your own. You can find this button in the header that is displayed on every page on Bitbond. Please note that you must deposit the needed amount to your Bitbond profile beforehand.
In order to check how much your monthly repayment is please go here and click on your loan ID. You will be taken to your loan page. You can check the amount in the Repayment schedule.
Bitbond Borrowing Fees
Bitbond charges an origination fee when a bitcoin loan gets funded. The fee is deducted from your loan amount prior to disbursement. Read more about the current fees under the Rates and Fees section. The fees are very low, and in fact they boast of charging the lowest fees of all peer-to-peer lending platforms. There are no hidden fees or upfront fees to be paid in case your loan does not get funded.
Assessing Late Payments
If you ever fall late with you bitbond payments, you will have to contact their collection manager via email: service@bitbond.com – as they will do the very best they can to accommodate your needs and reach a resolution.
If all else fails, Bitbond could cancel your loan and send it to a debt collection agency. This also means that all overdue payments and all future payments will be due at once.
Bitbond Lenders
You could also choose to invest in these cryptocurrency bonds as an investor to start accumulating money in the form of fixed interest payments.
As an investor, you could browse listings and place bids on the loans you would like to fund. All loans are divided into BTC 0.01 increments – as this is the minimum investment per loan.
The lending period begins when a loan you placed a bid on gets funded. This happens either if the requested amount is funded within the 14 days auction period or if the funded amount exceeds the 60% threshold at the end of the auction. Should a loan not reach the 60% funding threshold, your bid will be refunded to your account.
And of course…
Check your portfolio regularly under 'Investments' and watch how you earn interest on your bitcoins and grow your savings.
You can then use your funds to fund new projects or withdraw and spend them elsewhere.
Loan Statuses
There are 10 different types of loan statues that Bitbond lenders should be aware of when lending their money
1. In Funding – A loan which is 'in funding' is currently waiting to get funded by one or more investors.
2. Funded – When a loan was either fully funded or reached the 60% funding threshold at the end of an auction its status is 'funded'. This status signals, that no payment from this loan has been due, yet. After the first due date of a loan payment the loan either goes to 'current' or to one of the 'late' statuses.
3. Current – A loan can have the status 'current' when one or more payments have been completed and no payments are past due. It also means that this loan still has one or more scheduled future payments. This is true only for installment loans (6 months to 36 months term). A bullet loan like our 6 weeks loan can never have the status current. They can only be 'funded', 'fully paid' or in one of the late ranges.
4. Fully Paid – A 'fully paid' loan has been repaid in full including all principal and interest payments.
5. Late 30 – When one or more payments of a loan are overdue for more than three days, but for less than 31 days, the status is 'late 30′. This is the first of the two late ranges. This also means that we started to get in touch with the borrower via multiple communication channels to remind them about their payment obligations.
6. Late 90 – When one or more payments of a loan are overdue for 31 days or more, but less than 90 days, the status is 'late 90′. When a loan is in this status the dunning procedures are ongoing and they regularly get in touch with the borrower by email and over the phone.
7. Defaulted – When a loan has one or more payments that are overdue for over 90 days the loan is considered as 'defaulted'. After a loan has reached this status they decide individually what happens next.
If the borrower communicates with us they can still agree on an alternative repayment plan. If the borrower does not reply or is not willing / able to repay we send the claim to a debt collection agency.
The debt collector in most cases will either try to agree on a certain repayment with the borrower directly or bring the case to court. The net recovery proceeds from passing the claim to a debt collector are distributed among the lenders of the loan.
8. Charged Off – After a loan has been defaulted they take action as described above. Once Bitbonds actions and those of the debt collection agencies that we work with are completed, the loan is 'charged off'. From this status everybody knows that no further action is taken on this loan and all dunning, collection and legal measures that are possible have been completed.
9. Canceled – During the auction of a loan that has been listed on their marketplace, a listing can get 'canceled'. This typically happens when borrowers are not happy with their listing or changed their mind about getting a loan. Bitbond as a platform also reserves the right to cancel loans. However, this happens only very rarely. Bitbond cancels loans only if the loan description contains content that is against their Terms of Use or they observe fraudulent behavior by the borrower.
10. Expired – Loans that were listed on their marketplace and that have not reached the 60% funding threshold by the end of the auction are 'expired'.
Final Verdict
And this is the basics that you need to know if your want to use the bitbond platform. They allow you borrow and lend cryptocurrency loans to individuals and small businesses – in order to help solve your financial solutions
If you are interested and would like to learn more about this platform, click here to sign up
If you want to learn more about their fixed income investments, click here
If you are interested in taking out a small business loan, click here