Introduction
Today, we will be covering another bitcoin platform – known as CEX.IO. And by the end of this review – you will fully understand the premise of their site – as we show you the variety of investing opportunities and advantages that they have to offer you, and necessary information that you must know before you invest with CEX.IO.
But before we begin, we would like you to read and agree to the Terms & Conditions of this post before you proceed any further.
Disclaimer: Invest In Wall Street is in no way financially or legally responsible for any investing decisions made by any of our readers and are, in turn, acting on their own free will. The information in this article is purely educational and should not be abused or misconstrued in any way, shape, or form.
These are independent, affiliated, third-party sponsors – as Invest In Wall Street is not accountable for any results that may occur. Feel free to read our affiliate disclosure.
Results may vary. Please invest responsibly.
CEX.IO Review
Established in 2013 as the first cloud mining provider, CEX.IO has become a multi-functional cryptocurrency exchange, trusted by over a million users.
CEX.IO offers cross-platform trading via website, mobile app, WebSocket and REST API, providing access to high liquidity order book for top currency pairs on the market.
Instant Bitcoin buying and selling is available via simplified bundle interface.
The exchange has developed a multi-level account system with individual approach to each customer, from Bitcoin beginners to institutional traders. Worldwide coverage, multiple payment options, and 24/7 support are accompanied by time-proven platform stability that guarantees safety of assets and data.
Buying Bitcoin From CEX.IO
Are you searching for a quick, cheap, and safe way to buy Bitcoins? CEX.IO combines everything one may need from a Bitcoin exchange.
Whether you would like to receive some BTC instantly by making a market order or to wait for specific conditions for the order execution with a limit order option, CEX.IO offers a unique and simple solution.
There is almost no difference in the way of purchasing. Whether you would buy Bitcoin with credit card or through the bank transfer, it is easy and safe at CEX.IO. The service completely combines what one needs, including attractive prices, competitive fees, and easy navigation. And the simple process for conducting a purchase will eliminate any uncertainty. So, to buy Bitcoins on CEX.IO, you need to:
Choose the appropriate package or enter the custom amount of Bitcoins you want to receive;
Register on the platform;
Add any kind of card to your account, we accept both Visa and MasterCard, and it takes up to 5 minutes;
Buy Bitcoins with the verified card.
Success! Following those simple steps you have managed to buy Bitcoins!
Your Safety Is Guaranteed With Your Purchase
Many services nowadays offer their users to buy Bitcoins, but they may often turn out to be a scam. Such cryptocurrency exchanges may simply take your money and then disappear. But among many services available on the web, CEX.IO is the one that can definitely be trusted. Here are several reasons why we are among the market leaders.
The company is officially registered in the UK, has a Money Services Business status in FinCEN (USA), which means that they are recognized on the international level. At the same time, CEX.IO pays much attention to the issues of security, and the strong anti-DDoS protection as well as level 2 PCI DSS evidence that the service ensures the security of customers' funds and personal data. In addition, two-factor authentication also contributes to the overall safety of the platform.
Additionally, transparent fees make the cryptocurrency exchange a reliable partner for CEX.IO customers. Ultimately, easy navigation through the website will help everyone to find everything one needs with ease. Using the platform, thus, you will learn how to buy Bitcoins without wasting time or thinking about security risks.
Easily Buy Bitcoin With Your Credit Or Debit Card

People who would like to get some Bitcoin always look for the most convenient ways to accomplish it. And among the numerous ways to buy Bitcoin instantly, purchase with any kind of payment card is the most widely spread option. At CEX.IO, you can literally use any card issues in any currency. The system will automatically convert your currency into the one supported by the platform. So, you can be sure that your card data are secure.
The cards CEX.IO accepts include but are not limited to:
Visa
MasterCard
Neteller
PayPal Debit MasterCard.
This option may be especially useful for those seeking for the ways how to get Bitcoins for small amounts of money.
And for those who are ready to spend a large amount of money on BTC, you may prefer the option of funding your account via a bank transfer. It might take a little longer than in the case of card purchase. And you will have to pass the complete verification process to be able to use this payment option.
This short article shows you how to purchase Bitcoins using either your credit card or your bank account. And with CEX.IO you will not only be able to easily pay for the services but you will also get high security standards and speed of order processing, exceptional quality of support, and many years' experience. Due to the convenience and clarity, one can easily purchase Bitcoins on the platform.
And it is high time to join the world of cryptocurrencies with CEX.IO or advance your trading experience!
Bitcoin Trading

CEX.IO is a trusted platform for trading Bitcoins. The exchange provides fast order execution, low spread, and access to high liquidity order book for top currency pairs on the market. Cross-platform trading is realized via website, mobile app, and several API solutions. Safety of assets and data are backed by high security standards and advanced legal compliance.
To start trading on CEX.IO, follow the steps:
1. Sign up with CEX.IO – It will take you only a few steps to register and get an account on CEX.IO Bitcoin exchange.
2. Deposit funds – Fund account with your payment card or via bank transfer. We accept VISA and MasterCard.
3. Start trading – Trade Bitcoin via website interface, mobile app or using automated trading solutions.
CEX.IO Trading Commissions
CEX.IO exchange charges variable commissions of 0% to 0.2%, depending on the trading pair. Special conditions are discussable for high-volume traders. Volume-based trade fees are coming soon. Read more here.
Introducing CEX.IO API
CEX.IO provides several API solutions for automated trading based on needs of individuals and institutions. REST API is a basic tool for quick access to CEX.IO market data and automated trade management. WebSocket API with full trading functionality is mainly used by professional traders. Finally, FIX API is the best solution for institutional traders to connect trading systems to a source of Bitcoin liquidity.
CEX.IO Security Borders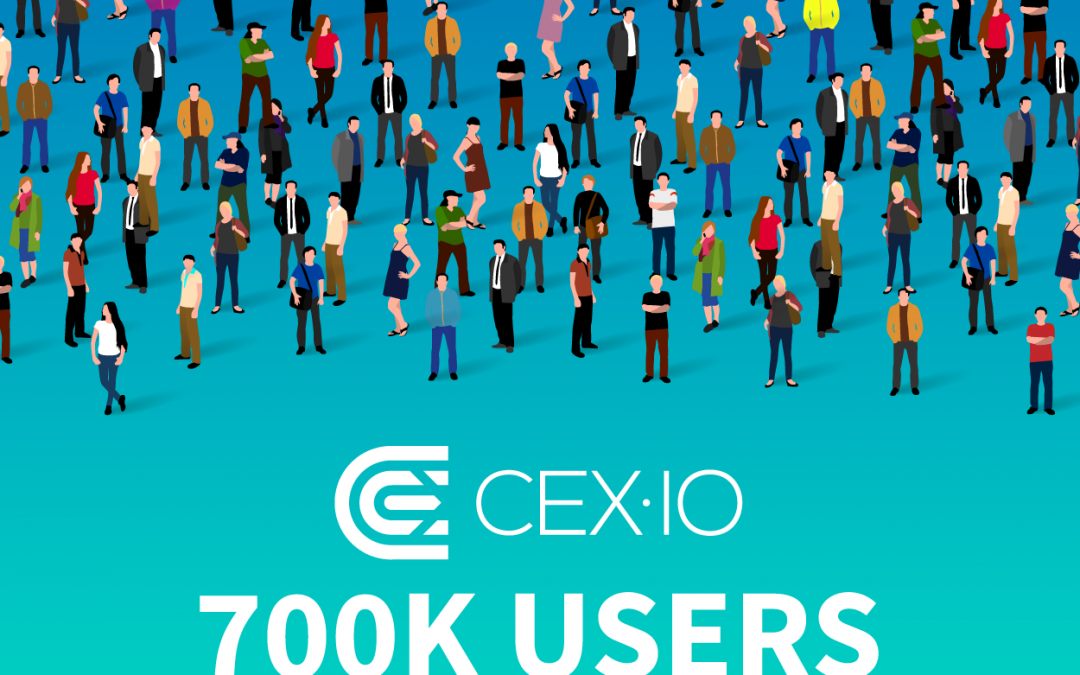 Stability is of the highest priority for CEX.IO. They give all efforts to provide trouble-free services backed by system and user account security, safe cold cryptocurrency storage, financial viability, and profound legal compliance.
Throughout the history of their company, none of their users ever experienced account funds theft, and practical support of such reputation is an affair of honor for them.
Final Verdict
Overall, CEX.IO is a great platform for those who want a more simpler approach to investing in bitcoin.
It is often hailed for its safety and legitimacy – since it is a federally regulated institution.
Some of the key points that make CEX.IO stand out from other bitcoin exchanges includes….
Safe cryptocurrency cold storage and financial viability
high liquidity order book and low spread
advanced order-matching algorithms
cross-platform trading via website, mobile app and API
easy deposits and guaranteed withdrawals
advanced and transparent reporting
professional 24/7 support team
CEX.IO is definitely worth checking into if you want to give their service a try.
If you are interested and would like to learn more about this platform, click here to sign up.